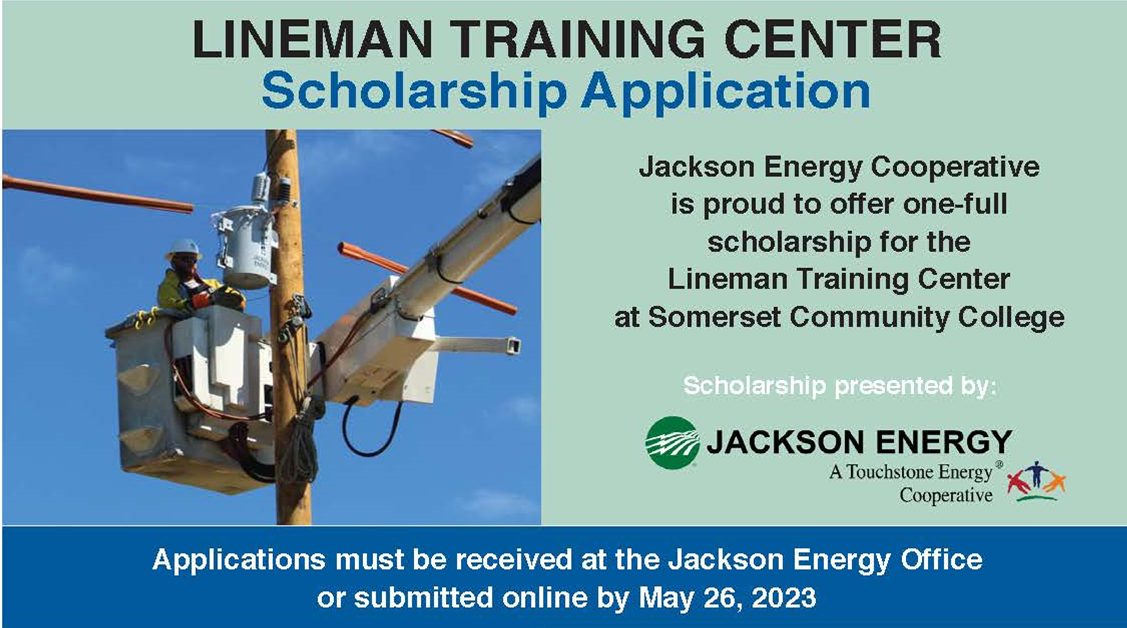 Jackson Energy offers a $4,200 scholarship to the Somerset Community College Lineman Training Center in Somerset.
The cooperative will conduct interviews with scholarship applicants to select a winner. The deadline for the 2023 scholarship is May 26, 2023.
Click here to download an application:    Lineman Scholarship Application 
Or fill out and submit the online application.
2020 – Dylan Martin
2019 – Corey Creech
2018 – James Barrett
2017 – Nick Mays
2016 – Austin Turner
2015 – Jonathan Yearta
2014 – Chris Smith
2013 – Travis Angel
2012 – Justin Baker
2011 – Daniel Henson
Lineman Trainning Center Scholarship Application