SMARTHUB
We encourage our members to utilize the free SmartHub app for your smart- phone or tablet. It allows members to monitor their KWh usage and view temperatures that often impact energy usage.  Smarthub will also allow you to break down monthly, daily and even hourly usage to show when the most energy is being used. You can also pay bills, report outages, set up auto draft and change data on your account or accounts from anywhere. ...
Search for "SmartHub" in the Apple Store or Android Market and download the free app, or scan the QR code below. You can also use Smarthub directly from our website at https://jacksonenergy.smarthub.coop/Login.html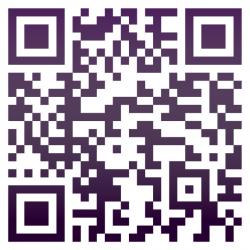 CARES Program
Some of Jackson Energy's local community action agencies have partnered with Jackson Energy and East Kentucky Power Cooperative to provide additional incentives in their weatherization program.  Click the link below for more information.