Jackson Energy members now have the option of paying their electric bill close to home at nine convenient payment kiosk locations. Kiosks are located at Rite Kwik Market in Burning Springs, Town & Country in Annville, Peg's Food Mart in Mt. Vernon, Quickie Market in Manchester, Jack's IGA in Beattyville, Fill-Ups Gas & Grocery in Clover Bottom and E.C. Porter's IGA in London, Jackson Energy London District Office.
Payments can be made 24 hours a day with cash, check, credit or debit cards. The kiosk does not provide change. If you are paying in cash and pay more than the bill total, the extra amount will be credited to your account. Members can scan their bill or enter their account number to make a payment.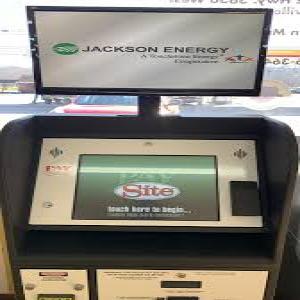 A new feature on Jackson Energy bills makes paying at a local kiosk easier. Your electric bill now features a QR code for kiosk payments. If you're paying at a kiosk, simply scan the code and it automatically accesses your account.